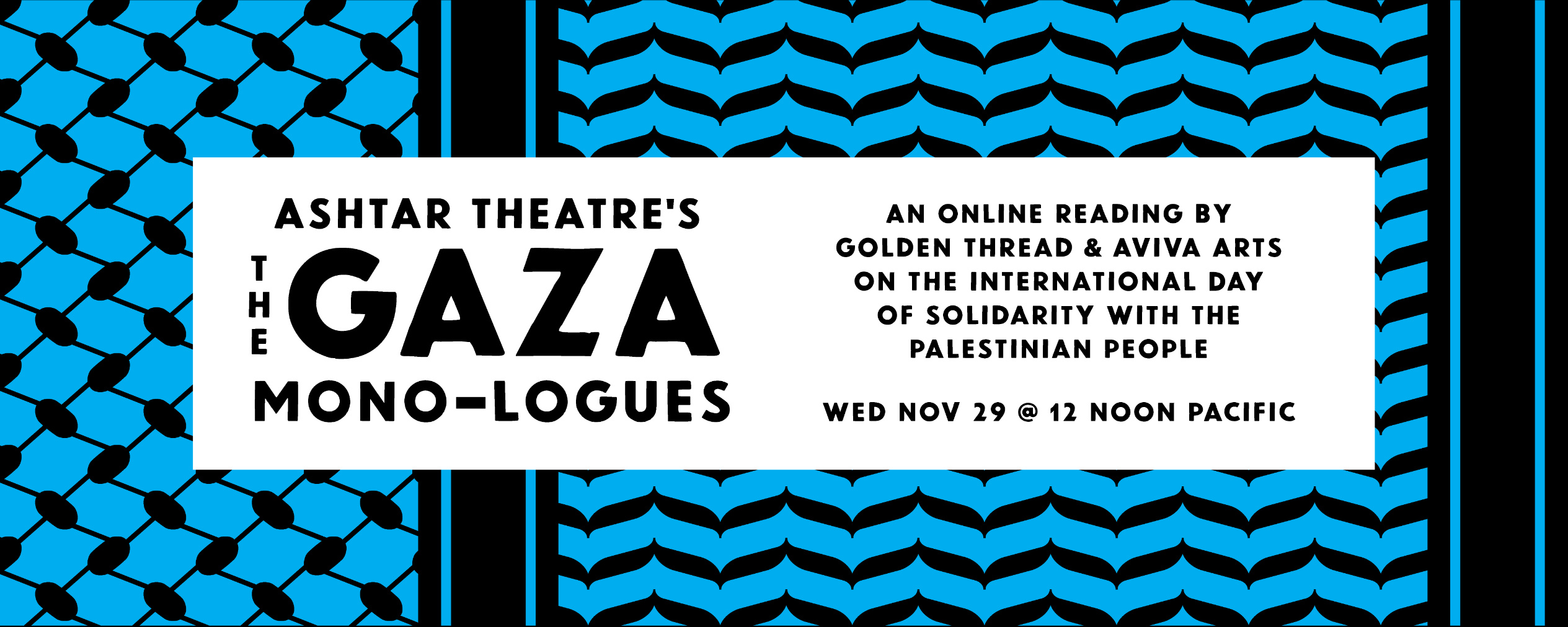 Watch The Gaza Monologues
On November 29, 2023, Golden Thread and Aviva Arts collaborated on a reading of ASHTAR Theatre's The Gaza Monologues in observance of the International Day of Solidarity with the Palestinian People - an annual commemoration established by the UN aimed at raising awareness about Palestine and supporting justice, equality, and freedom for the Palestinian people.
The Gaza Monologues are testimonies written by Gazan youth in 2010, after the first war on the Gaza Strip. Tragically, these monologues are still accurate today. They highlight the horrors, hopes, and resilience of the courageous Gazans, lifting up the voices of children and people in Gaza.
The reading was presented in Arabic, English, and Farsi. To download the Gaza Monologues and read along in different languages please visit: The Gaza Monologues scripts page.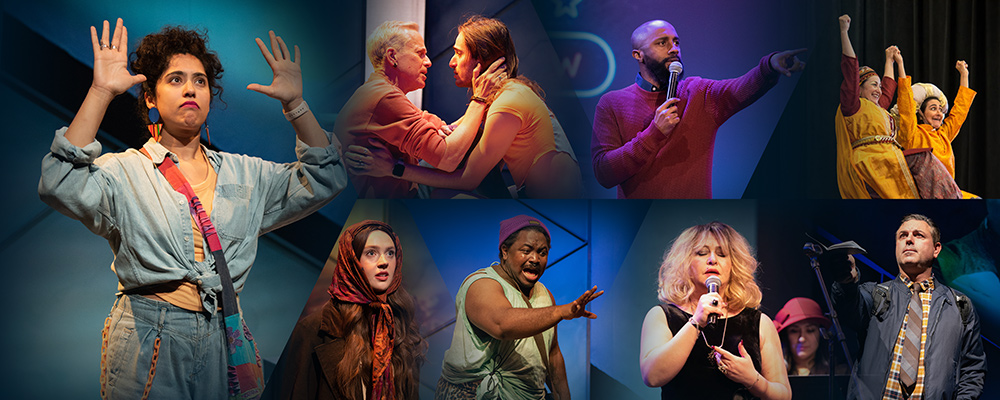 Support Our Season for Palestine
Thanks to your support, in 2023 we engaged over 90 artists and gave over 4,500 audience members access to over 50 unforgettable performances!
Since its inception, Golden Thread has been dedicated to highlighting our shared humanity and challenging negative stereotypes and misinformed narratives about the Middle East. That mission has taken on even greater urgency today.
We recognize the continuing significance of our work as we witness the Western media blatantly dehumanize and silence Palestinian voices enduring the atrocities of war. And we are taking action by dedicating our entire 2024 season to Palestine.
Please consider making a contribution today and join us for our 2024 Season for Palestine!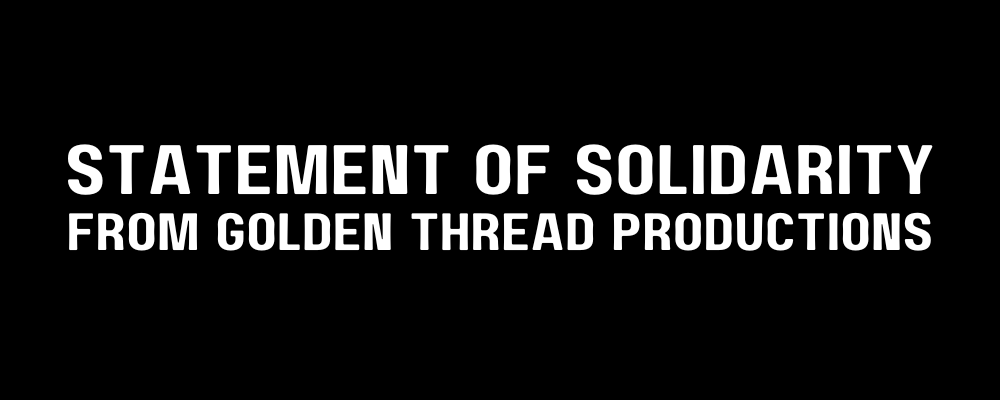 Statement of Solidarity
Golden Thread Productions mourns the loss of innocent Palestinian and Israeli lives. We condemn the assault by Hamas on Israeli civilians on October 7th, 2023, and the ongoing and unwarranted decades-long state terrorism by Israel against the Palestinian civilians in the Occupied Palestinian Territories. We denounce antisemitism, islamophobia, racism, and all acts of violence and terrorism in all of its forms. We believe that every human life matters and every human being deserves to live a life of dignity.
We call for an immediate end to the ongoing genocide and ethnic cleansing against Palestinian civilians in the Gaza Strip committed by Netanyahu's government and sanctioned by Biden's administration. We call on all people of conscience to demand an immediate ceasefire in Gaza and the safe release of hostages. We firmly believe that lasting peace and security in the region can only be attained through political solutions that bring an end to Israeli military occupation and state violence against Palestinians.
(continued…)