Announcing our 2023 Season!
Our 2023 season will include our signature ReOrient Festival and Forum, an evening of stand-up comedy curated by Wafaa Bilal entitled Amreeka: The Comedy Show, and New Threads readings of our two new play commissions, one by Adam Ashraf Elsayigh with dramaturg Salma Zohdi based on the life of political prisoner Alaa Abd El-Fattah and another by Tariq Hamami with dramaturg Dawn Monique Williams about the Black Panthers in Algiers. The season will also include our annual International Women's Day celebration What Do the Women Say?, our digital conversation series No Summary, and the continuing tour of our Fairytale Players production of Nasrudin's Magnificent Journey to Samarkand.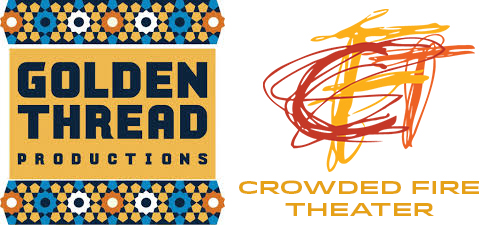 Join the Team!
Golden Thread Productions and Crowded Fire Theater are seeking a Development and Patron Services Associate. Don't miss this unique opportunity to join two artistically innovative and community oriented organizations!
This full-time, non-exempt, shared administrative position serves both companies, which operate in partnership with each other, having shared functions such as rehearsal and administrative space, artistic programming, vendors, services, and audience outreach efforts, by providing support for development and patron services through the management of patron and donor information. This team member will foster audience and donor development goals by performing administrative donor cultivation procedures, providing exceptional customer service, and processing accurate box office and donation information.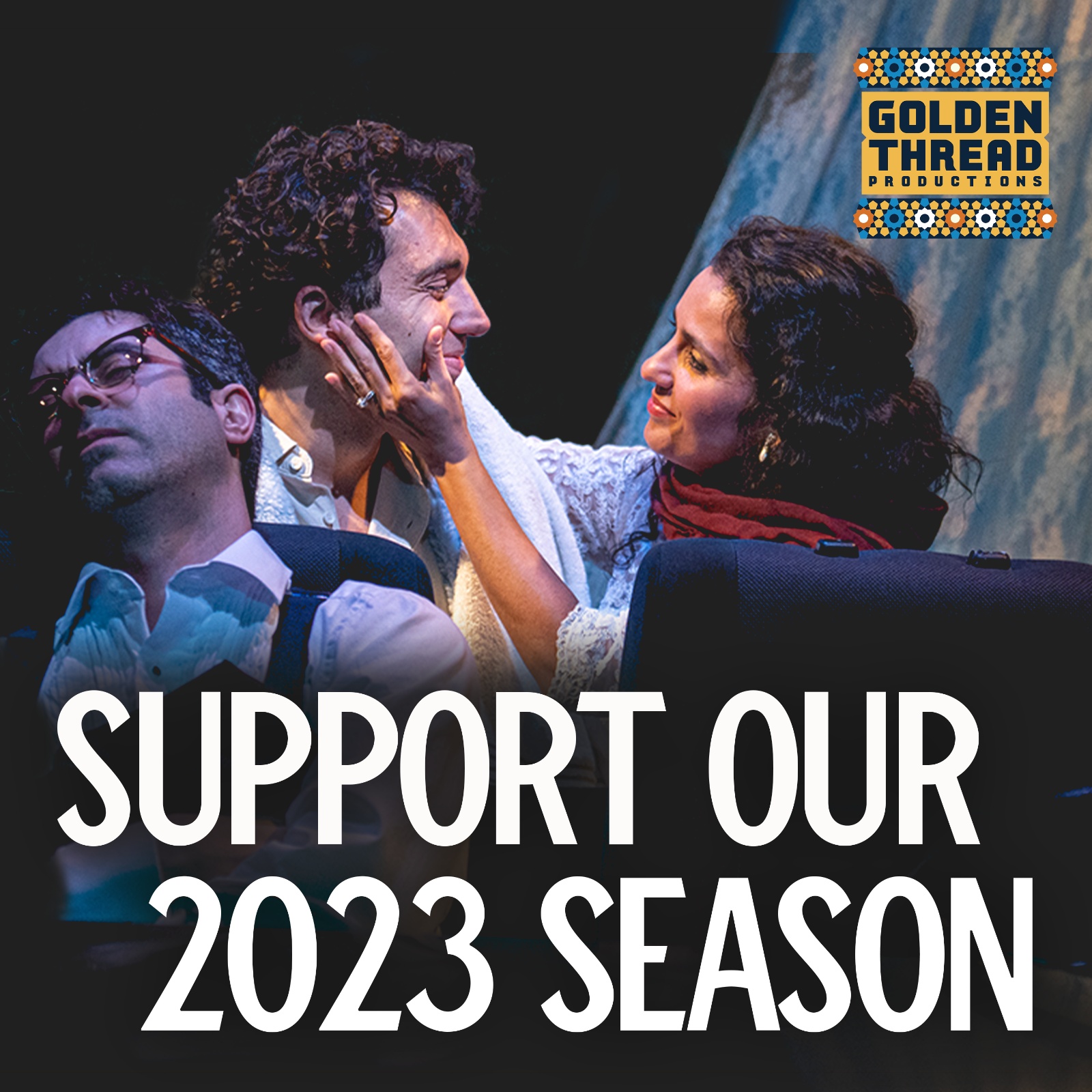 Make a Donation!
2022 was a special year filled with surprising and unusual stories from new, emerging, and established artists, including a rare queer MENA narrative, a surprising contemporary Iranian love story, and a treasured folktale from the Muslim world. With your support, we leapt enthusiastically into Golden Thread's new era and achieved many heights!
Our 2023 season will emphasize our commitment to uplift one another by exploring ways to connect, cope, and be moved to make change. Join us as we look for comfort in comic relief, seek unity in collaboration, and find inspiration in the stories of those fighting for justice and equality. Make your contribution today!