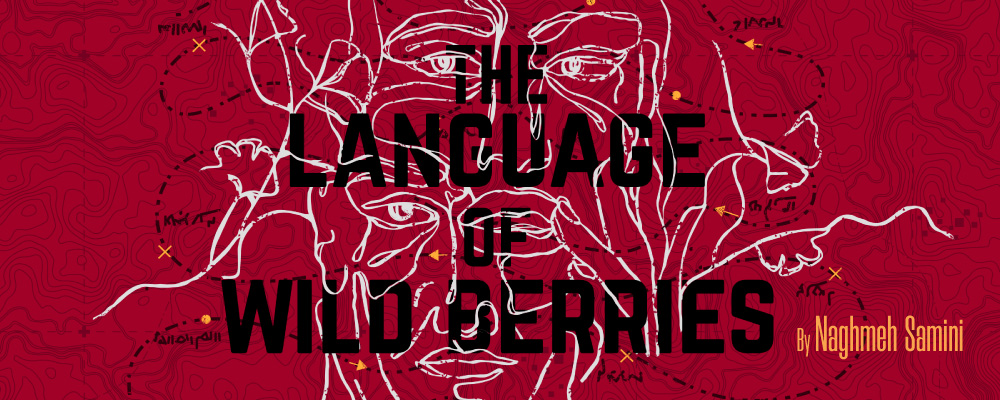 We're thrilled to announce the long awaited U.S. Premiere of The Language of Wild Berries by Naghmeh Samini in a new English-language translation by Torange Yeghiazarian.
Donya and Davood celebrate their wedding anniversary by traveling to the same sea side town where they spent their honeymoon. But on this trip, their 10th anniversary, a mysterious young man is following them. Who is he? What does he want? Trying to solve the mystery of the young man throws Donya and Davood into a time warp recalling their past nine anniversary trips. They remember what they have forgotten. But will that be enough to save their marriage? The past, present, and future collide in Naghmeh Samini's touching play, offering a rare glimpse into the lives of contemporary Iranians.
In 2020, Golden Thread's planned production of The Language of Wild Berries was postponed due to the coronavirus and we produced an audio recording of the play instead. Watch the very first episode of our digital series NO SUMMARY: Conversations with Artists Who Don't Fit in a Box, which featured Naghmeh Samini and Torange Yeghiazarian in conversation on October 7, 2020, to learn more.

In September 2022, our 17th episode of NO SUMMARY: Conversations with Artists Who Don't Fit in a Box features the cast of our 2022 production: Zaya Kolia, Damien Seperi, Dina Zarif.
October 14, 2022 - November 6, 2022
Potrero Stage
1695 18th St, San Francisco, CA
Tickets $20-$100
Written by Naghmeh Samini
Translated by Torange Yeghiazarian
Directed by Torange Yeghiazarian
Featuring Zaya Kolia, Damien Seperi, Dina Zarif
Design Team: Samantha Alexa (props), Cassie Barnes (lights), Kate Boyd (scenic), Brooke Jennings (costumes), Derek Schmidt (sound), Mohammad Talani (music composition)
Dramaturgy by Heather Rastovac Akbarzadeh