An original anti-war musical with puppets!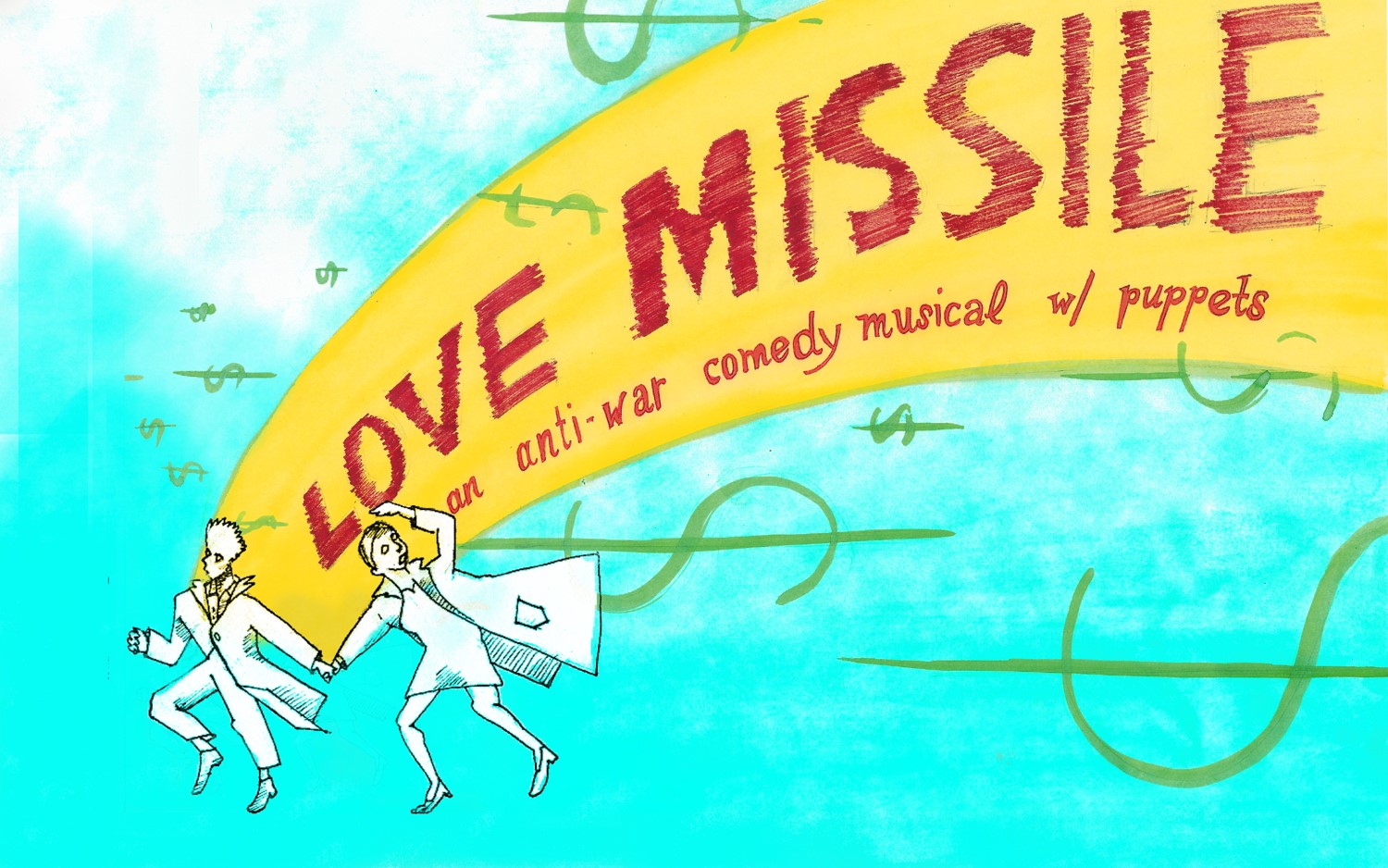 A surreal tale of passion, greed, denial and longing involving unnamable body fluids and orifice!
The play is a fusion of traditional American musical with Middle Eastern undertones as well as fantastical shadow puppetry. Original music is composed by Johaness Mager, Musical Director, composer, and Band Leader for Make*A*Circus from 1996 to 2002. Lisa Tateosian, dance choreographer, is a member of Khadra International Dance Theatre and Ballet Afsaneh, and has performed with Dance Brigade, CHODERA/dance, and Asian American Dance Performances.
June 12, 2003 - June 22, 2003
New Langton Arts
1246 Folsom St. (between 8th & 9th), San Francisco
Written by Hal Gelb, Janaki Ranpura, and Torange Yeghiazarian
Directed by Norman Gee
Featuring Sofia Ahmad, Vida Ghahremani, Lenny Moors*, Andoni Panici, William Todd Tressler*, Kris Welch
Music by Johannes Mager
Dance Choreography by Lisa Tateosian, Puppet Design and Direction by Janaki Ranpura