Golden Thread's annual celebration of International Women's Day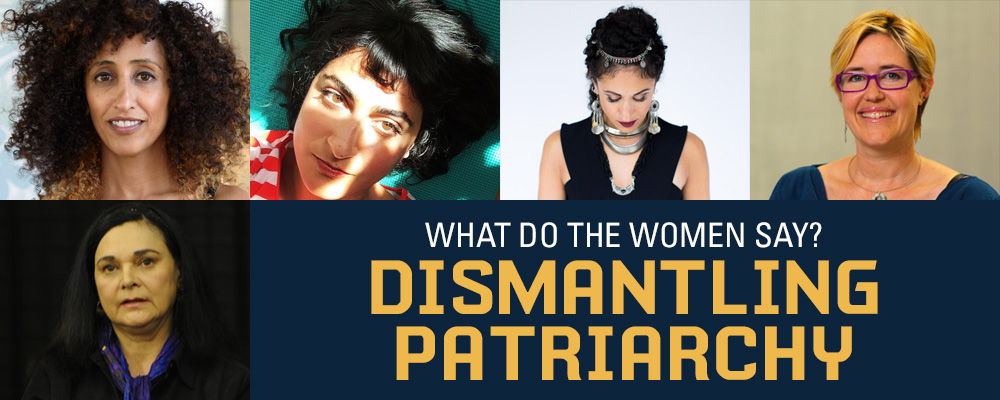 This year's program showcases the work of leading Middle Eastern women artists that are working to expose and eradicate toxic masculinity at home, at work, and on the national stage. Featuring a presentation by Yemeni-American visual artist Yasmine Diaz about her collage series, One Way or Another; a dramatic reading by Atosa Melody Babaoff of the short story "White Torture" by Iranian author Farnoosh Moshiri; a performance by Lebanese-American singer Naima Shalhoub featuring music from her album Live in San Francisco County Jail; and an excerpt from the documentary film The Judge by Erika Cohn and Sara Maamouri about the Arab world's first woman Sharia judge. After the presentations, Founding Artistic Director Torange Yeghiazarian will facilitate a conversation with the participating artists and the audience.
March 8, 2018 - January 10, 2020
Brava Theater Center
2781 24th Street, San Francisco
Featuring Atosa Melody Babaoff, Yasmine Diaz, Farnoosh Moshiri, Sara Maamouri, and Naima Shalhoub
---
The full program is 100 minutes without intermission.