Golden Thread's annual celebration of International Women's Day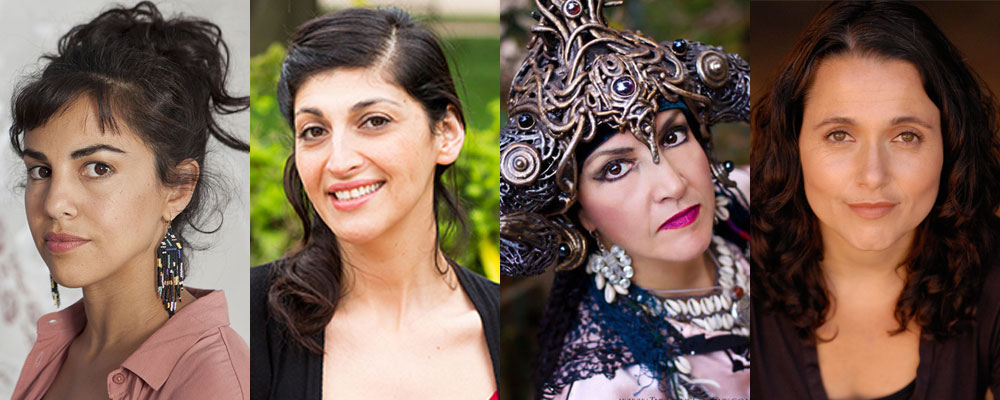 Roots & Reflections showcases leading Middle Eastern women artists working at the crossroads of tradition and experimentation: master contemporary Maghreb dance artist Amel Tafsout will perform; stand-up comedian Zahra Noorbakhsh will share excerpts from her upcoming world premiere On Behalf of All Muslims, a Comedy Special; filmmaker Nadia Shihab will present an excerpt of her new feature JaddoLand about her Iraqi Turkmen family; and Golden Thread Resident Artist Nora El Samahy will perform Brass Knuckles by Yussef El Guindi, to be featured in ReOrient 2019. After the presentations, Founding Artistic Director Torange Yeghiazarian will facilitate a conversation with the participating artists and the audience.
March 8, 2019
Brava Theater Center
2781 24th Street, San Francisco
Tickets are $15-$20. No one will be turned away for lack of funds.
Featuring Amel Tafsout, Zahra Noorbakhsh, Nadia Shihab, and Nora El Samahy