Golden Thread's annual celebration of International Women's Day is dedicated to Syria, and moves to Brava.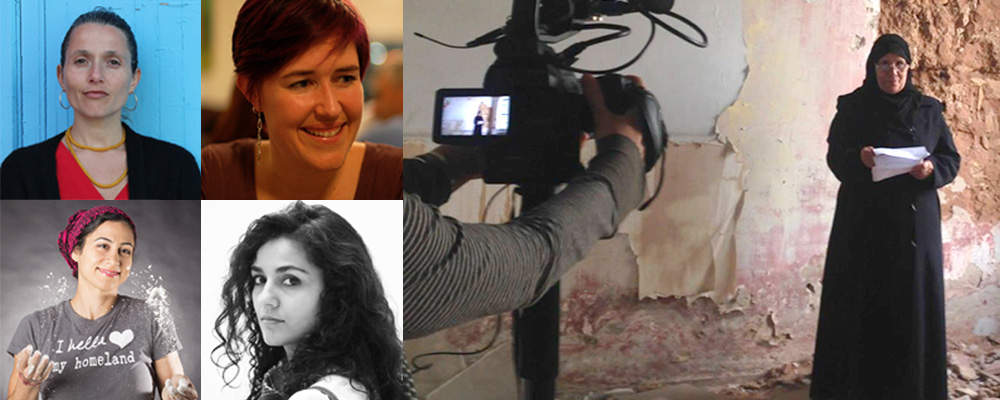 Golden Thread Productions, the first American theatre company devoted to the Middle East, presents Syria Mon Amour: Food, Home, and Healing, this year's edition of What Do the Women Say?, its annual celebration of International Women's Day. Featuring women artists of Middle Eastern descent, the event is dedicated to Syria and the Syrian people.
March 8, 2017
Brava Theater Center
2781 24th Street, San Francisco
Featuring Reem Assil, Sara Maamouri, Amelia Romano, Nora el Samahy, and Dina Zarif
---
Tickets are $15-$20. No one will be turned away for lack of funds.

Two extraordinary works of art created by Middle Eastern artists responding to the Syrian refugee crisis anchor the event: an excerpt reading of Oh My Sweet Land, a tour-de-force solo show based on interviews with Syrian refugees in Jordan, and an excerpt from the documentary film We Are Not Princesses, which centers on Antigone of Syria, a 2014 drama workshop and performance featuring 35 Syrian women refugees in Lebanon. The event also features music by vocalist Dina Zarif accompanied by harpist Amelia Romano, and food for purchase from Reem's, which serves traditional Arab street food made with California love. Founding artistic director Torange Yeghiazarian will lead a conversation and audience Q&A with artists Nora el Samahy (Egyptian-American actress of Oh My Sweet Land), Sara Maamouri (Tunisian-American editor of We Are Not Princesses), Iranian vocalist Dina Zarif, and Syrian- Palestinian-American chef Reem Assil. A portion of the proceeds will benefit International Rescue Committee Oakland, which provides essential services to refugees in the Bay Area.