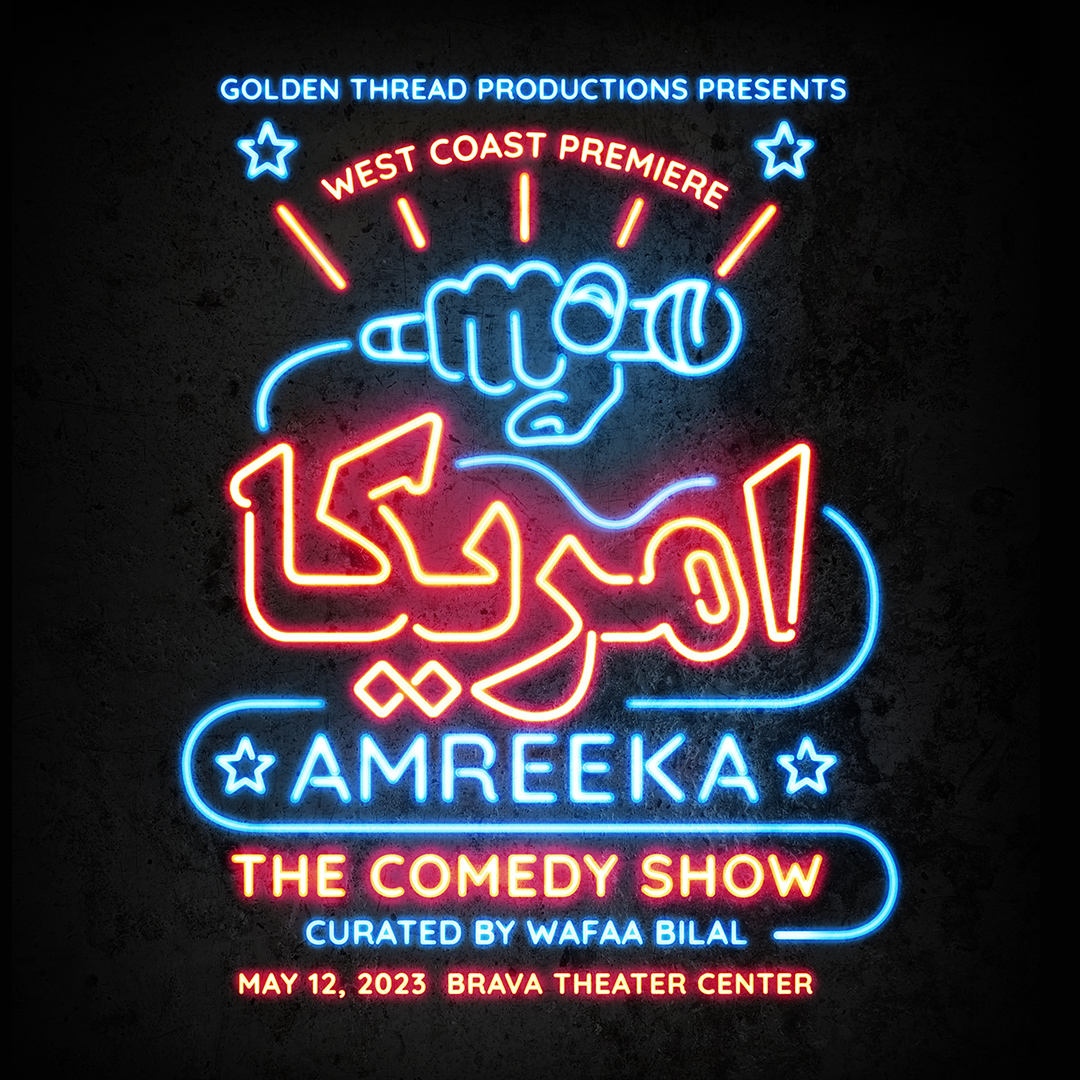 Featuring Headliner  Eman El-Husseini
with Usama Siddiquee and Jackie Keliiaa
and Charles McBee as Master of Ceremonies
Watch the video trailer:
May 12, 2023
Brava Theater Center
2781 24th Street, San Francisco, CA 94110
Featuring Headliner  Eman El-Husseini, with Usama Siddiquee and Jackie Keliiaa, and Master of Ceremonies Charles McBee
Production Photography by Amal Bisharat Photography

Curated by our 2023 Artist-in-residence, Wafaa Bilal, Amreeka: The Comedy Show was born after the 2016 election, bringing together diverse comedians with one thing in common: they love to complain. Then and since, the toxic culture and politics in "Amreeka," as some Middle Easterners playfully pronounce it, offer ample fodder for complaints. This cathartic and witty venting holds a mirror up to reality showing it has become so absurd and surreal, one must laugh, if not cry.
For Iraqi artist Wafaa Bilal, the show, just like his solo works, "is an artistic platform for creating dialogue and bringing people together on highly charged topics. Not politicizing laughter but laughing at politics as a form of solidarity and resistance."